The Best Mobile Storage Company in Billings
Locally owned and operated, we bring secure storage straight to your doorstep.
Serving Yellowstone County, Montana and Surrounding Areas
At Ranchers Mobile Storage, we understand the diverse storage needs of Yellowstone County, Montana, and the neighboring regions. Our premier mobile storage solutions are designed with convenience and security in mind. Whether you're decluttering, moving, or need temporary storage space, our 12-foot and 20-foot long trailers provide the perfect solution. Delivered straight to your location, our units offer flexibility and ease, eliminating the hassles often associated with traditional storage. With Ranchers Mobile Storage, accessing top-notch mobile storage in Yellowstone County has never been simpler or more reliable.
Locally Owned and Operated
Proudly local, Ranchers Mobile Storage delivers unparalleled service, ensuring Yellowstone County feels like home, one storage unit at a time.
Residential Mobile Storage
Ranchers Mobile Storage offers seamless residential solutions, bringing secure and convenient storage directly to your doorstep, perfect for home decluttering or moving.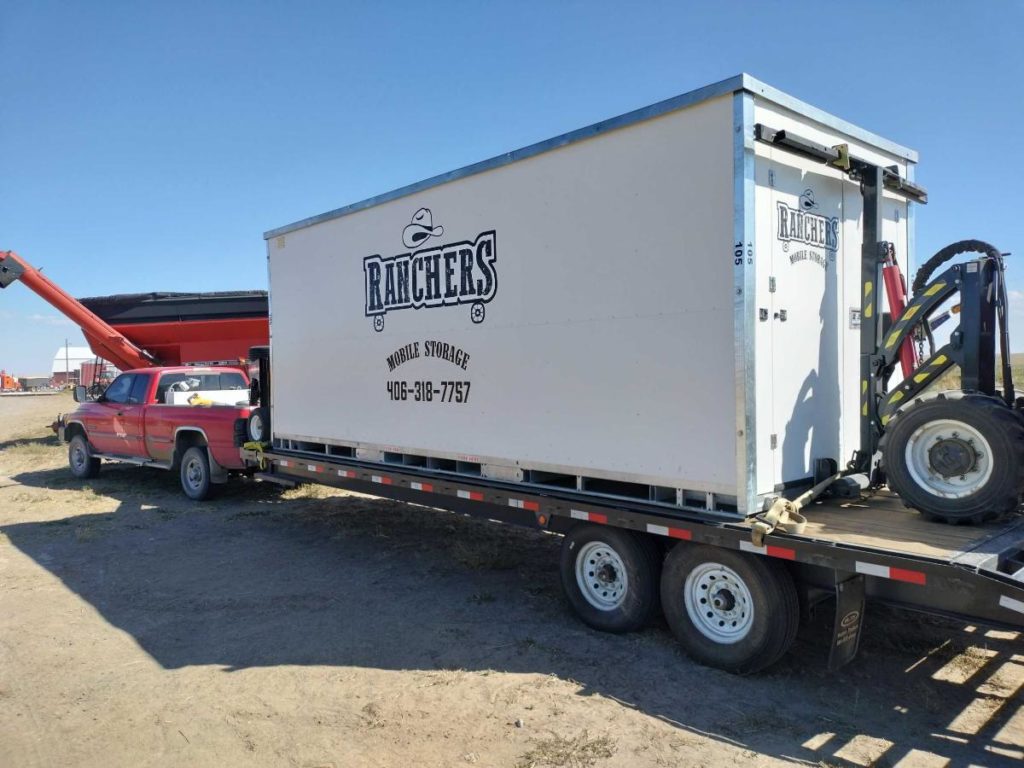 Great for storing bagged feed, salt or other items that need to be kept dry. They can be moved close to where they are needed.
Flexible and Affordable Mobile Storage
We have 12 foot and 20 foot mobile storage containers available with monthly, semi-annual and annual rates. Our rates include one delivery and one pickup, weight restrictions may apply. Let's work together to save you time and money, give us a call at (406) 318-7757 for pricing.
What's the Difference Between Mobile Storage and a Conventional Storage Unit?
Mobile storage offers a modern and efficient alternative to conventional storage units, bringing unparalleled convenience straight to the user. Unlike traditional units which require multiple trips and transportation logistics, mobile storage is delivered directly to your location, allowing for on-site packing and easy access. This reduces the hassle of frequent commutes to a storage facility and provides flexibility in terms of loading and unloading at your own pace. Furthermore, with mobile storage, there's no need to rent or borrow a truck, making the entire storage process more cost-effective and streamlined. In essence, mobile storage blends the best of both worlds, offering the security of a storage unit with the added advantage of mobility and accessibility.
Ranchers Mobile Storage offers a seamless blend of moving and storage solutions tailored for today's needs. Have our durable mobile storage units delivered right to your doorstep, pack at your convenience, and let us handle the transportation. It's the hassle-free way to move and store, all in one.
Experience the convenience of Ranchers Mobile Storage with our clean and secure portable storage units. Delivered right to you, our units provide an impeccable solution for all your storage needs, ensuring your belongings remain safe and in pristine condition.